Our success story is woven by an excellent team of experienced staff who ensure unrivalled quality and service right from the word 'go'. Our state of the art infrastructure and high production plant offer short lead times and therefore quick delivery to our customers.
Vision

We are committed to offer our customers high quality knitwear & hosiery garments at excellent prices with timely delivery & superior customer service ingrained in all our manufacturing & inspection processes.
Mission
Cameo Garments is committed to creating a unique fashion environment using a skilled workforce, superior raw materials and complying with social standards. To be the most preferred Garment Manufacturer and Exporter with a reputation as a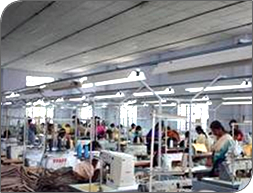 well-managed, financially sound and customer-oriented company.

Our Infrastructure & Facilities
Cameo Garments is integrated with its own knitting, bleaching and printing units. With a production capacity of 60000 garments a month, we are adept at manufacturing a wide range of apparel styles and fabrics.
We export our products to all over the world and our esteemed clients in US and Europe.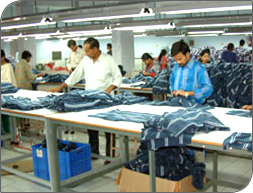 Pattern Matching & Cutting

A major area of the shop floor is apportioned for centralized cutting. This department is integrated with a fabric Testing facility & technical staff who inspect fabrics for texture, GSM, Knitting, Dyeing or Printing defects. An experienced team of professionals perform Fabric inspection, Pre-production sampling, Layer cutting & Sorting as the garment eventually takes shape.




Sewing (CMT)

Integrated with 5 independent units, each of the individual units specializes in a unique style of garments that enable faster, highly efficient and flexible production standards. The supervisors and quality control (A.Q.L STANDARD) personnel at each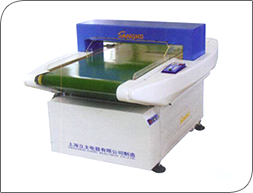 unit are thoroughly conversant with the pattern/style to ensure the sustenance of high quality.
Printing

With our own Printing & Soft flow washing in our unit, we house 2 Table Printing & 5 Machine Printing machines.
Final Checking & Packing

A team of professionals achieve checking, Diesel Steam Ironing & Final Finishing who adhere to the international quality standards & buyer requirements. All garments are subjected to Needle Detecting machine Test before final packing.